The Angel Foundation
1157 Westwood Dr.
Van Wert, Ohio 45891
E: deb_buechner@comhealthpro.org
P: 419-238-6726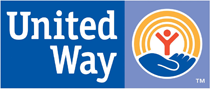 Here are some wishes The Angel Foundation recently granted with the generous help of its donors. Your financial support makes wishes happen. Donate today!
Once A Raider, Always A Raider
Brad Vannett has been a diehard Raiders fan since he was 10 years old. When he received a sudden terminal cancer diagnosis, his wish was to visit Allegiant Stadium in Las Vegas. With the help of a few generous donors, The Angel Foundation sent Brad, his wife, and a CHP Hospice nurse to Vegas for a weekend to see the Raiders play.
Friends Trip to New York
Lifelong friends, Robert Casper and Carey Nance went to New York City to see the 9-11 Memorial. Casper lost a niece in the 9-11 attack and he wanted to pay his respects to her and everyone who lost their lives in that tragedy. They stopped along the way at Rickett's Glen State Park in Pennsylvania to enjoy fishing together.
A Last Family Vacation
Craig Nicol served 25 years as a police officer. His family took many spring break trips to Marco Island, Florida when his kids were growing up. Once they had children of their own, his kids continued to vacation there but had not been back for several years. After he was diagnosed with stage four lung cancer, The Angel Foundation provided a trip to Marco Island for Craig and his family.
*Note: The Angel Foundation operates solely on donations and receives no federal or state funding.
Those who would like to help support wishes may donate online or mail a check to The Angel Foundation, 1157 Westwood Dr., Van Wert, OH 45891
Thank you for your continued support!