Wishes for Terminally Ill Adults
The Angel Foundation
1157 Westwood Dr.
Van Wert, Ohio 45891
E: deb_buechner@comhealthpro.org
P: 419-238-6726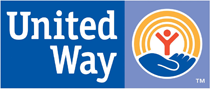 The Angel Foundation fulfills wishes for terminally-ill adults in Ohio.
There are several organizations which grant wishes to terminally-ill children. The Angel Foundation is one of only a few dream-granting organizations for adults.
The Angel Foundation works with doctors, hospices, and health care organizations to provide wishes for recipients in all 88 Ohio counties.
Founded in 1995 by CHP, The Angel Foundation is an independent, nonprofit 501c3 organization.
To submit a wish request, download an application using the link below. Print and return the completed form as soon as possible.
*Note: The Angel Foundation operates solely on donations and receives no federal or state funding.
Those who would like to help support wishes may make a donation to the Angel Foundation at 1157 Westwood Dr., Van Wert, OH 45891
Thank you for your continued support!