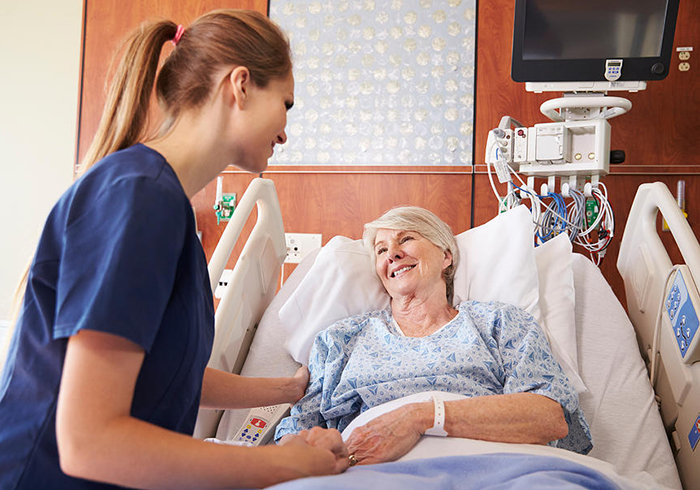 Did you know many of the guests at CHP will return home and resume their everyday lives?
CHP provides a complete range of skilled care for individuals unable to return home after a hospitalization, or after recovering from an illness or surgery, as well as a depth of services that typically can not be provided through home health care or by family members.
Our skilled care facilities offer a high level of 24-hour medical care by licensed professionals, consisting of Registered Nurses and Licensed Practical Nurses. There is at least one physician that also oversees the care of each patient. Treatment and length of stay will vary depending on the patient's illness, injury or medical condition.
Skilled Care Services We Offer
Wound care

Medications that must be given by injection vs. by mouth

Intravenous IV therapy

Monitor vital signs and medical equipment
CHP is here to ensure a patient's progress moves in the best and most predictable way possible in their transition from hospital to home!
If you have questions, please contact our team. We are here to guide you and give you answers.